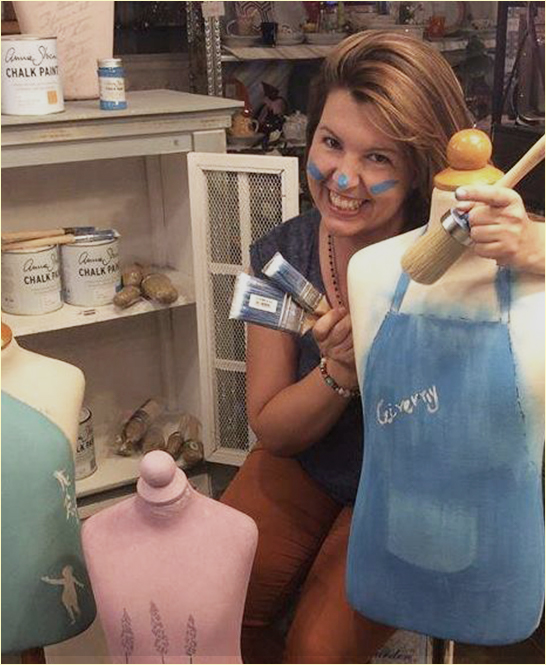 Interior designer
Marianthi Karta
My name is Marianthi Card Designer M.A. and for the last 5 years a lover of creative decoration that you can implement with the wonderful materials of which I am a representative. With studies in architecture and decoration and experience in home and business renovations for the last 20 years I managed to make a very pleasant turn in my career when in 2015 I became the trained representative of Annie Sloan for Thessaly. So I discovered my great love Chalk Paint which became my magic wand to transform furniture, objects and spaces without limits.
Initially through our family business Fino Spiti in the center of Volos, in 2018 Finospiti Creations in Larissa and from 2020 in a separate new space Marianthi Karta Creative Interiors in Koumoundourou 29.
At Marianthi Karta Creative Interiors we believe that beauty is a part of life and we want to put it in your daily life. We are a creative studio / boutique and we specialize in unique gifts, constructions, and remarkable artistic works. Search in our collection to find that unique wonderful item for your space as well as the ideal gift for your loved ones.
We are official representatives for Volos Larissa and Sporades of Annie Sloan Chalk Paint, Iron Orchid Designs – IOD, Saltwash. We provide furniture restoration tips, seminars and inspiration for the home. Our boutique is located in the center of Volos at 29 Koumoundourou.
Home accessories
BITS & FINDS